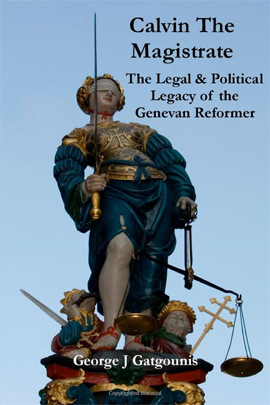 When Dr. George Gatgounis was at Harvard, the collapse of the Soviet empire resulted in many fledgling democracies. The Kennedy School at Harvard set aside $6 million to fund a think tank to answer the question, "what makes democracies work?"
Dr. George Gatgounis found in history an example of a democracy which literally sprang up overnight — 16th-century Geneva.
In Calvin the Magistrate, Dr. George Gatgounis explores how Geneva was transformed in the days of Calvin into a functional republic in a very short time.